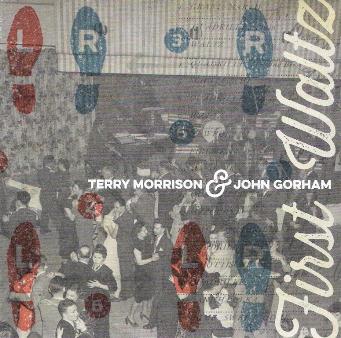 John and Terry have been playing together for many years as a duo and in different groups, and have contibuted to eachother's individual albums. 'First Waltz' is their first collaborative recording, produced by well known Canadian songwriter Stephen Fearing. He brings his own unique take on their songs crearting a vibrant and intimate album. Some of Edmonton's most accomplished musicians grace this work including; Maria Dunn, Cam Neufeld, Keith Rempel, Byron Myhre, Bob Blair and Paul Martineau.
Recorded at Riverdale Recorders in Edmonton by Scott Franchuk, the album is a combination of both Terry and John's compositions, as well as selected tunes from some of their fellow local songwriters.
"John Gorham and Terry Morrison…are perfect foils for each other, Gorham with his friendly, gravelly voice, Morrison with her rich, jazz-inflected set of pipes, and both with their timeless, poignant tunes that pay great respect to the past times in Alberta… There are no less that three waltzes on this disc, as well as a couple of well-chosen covers, including Ford Piers' Great Western, one of the great Canadian songs."
Mike Sadava – Penguin Eggs
1. How'd We End Up Here [mp3]
2. First
3. West Kettle Waltz
4. Last Train
5. 1942
6. Off to Join the World
7. Great Western
8. Not the Chosen One
9. Take Me Dancing
10. Too Bad For Me
11. Last [mp3]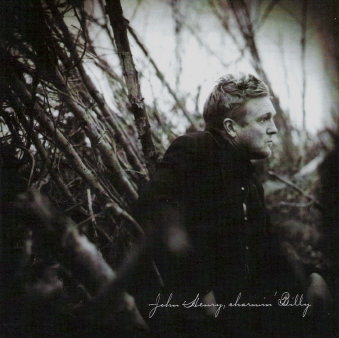 Charmin' Billy, is the debut CD of the John Henry band, recorded by Scott Franchuk at Riverdale Recorders in Edmonton, Fronted by ex-Twang! catalyst John Gorham, John Henry includes a stellar cast. Guitarist and steel player Chris Smith, fiddle player Cam Neufeld, bassist Thom Golub, and drummer Dwayne Hrynkiw bring a free-wheeling excitement to Gorham's songs. Each of these musicians has recorded and toured extensively. Cam, Thom, and Chris each have recordings of their own compositions. The John Henry band brings a contemporary brand of honky tonk and country swing to the music scene guaranteed to rattle the rearview and make you reach for the bourbon… " which I'd bet good silver is about to make a big splash " – Fish Griwkowsky, Edmonton Sun.
" The warmth and familiarity of Charmin' Billy comes from its simplicity, a quality that's evident right from the first track 'Spoilin'." – Jenny Feniak,
VUE
weekly.
" The excellent disc immediately joins the upstart ranks of the best works of Old Reliable, Corb Lund, and the Swifty's. Like the highlights of those, Gorham's personality comes out as strongly as his sandy voice. It's a great album, with a lot of maturity, and a lot of winking immaturity to make it interesting." – Fish Griwkowsky, Edmonton Sun.
" John Gorham is the Gram Parsons of Canadian country, creating intricate new music from the roots of the past " – Annie Clifford, Penguin Eggs
The John Henry band is joined for this recording by guests Maria Dunn, Mike MacDonald ( Broadband, Jr. Gone Wild ), Joanne Myrol, 'Duke' Paetz, Terry Morrison, Shuyler Jansen ( Old Reliable ), Rachelle Van Zanten
( Painting Daisies ) and Scott Wicken.
1. Spoilin [mp3]
2. C'Mon Home
3. Orphan Lake
4. I Like…
5. Dirt Track [mp3]
6. Orphan Reprise
7. $50 Whore
8. Mascara Dawn
9. Destiny
10. Watchtower Waltz
11. First Light
12. Personal
13. Play the Harp
14. Let's go on a tear
15. Aryan Nation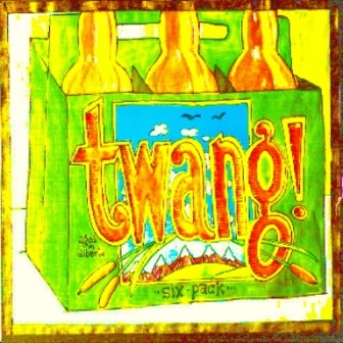 Six Pack was recorded by Steve Loree at Vincent Henry Systems in Edmonton, and features Twang! A bluegrass-swing band with John Gorham, vocals and guitar, Mike Bunting mandolin, Cam Neufeld fiddle, and Solon McDade, bass, their infectious, good-humoured take on old and obscure country tunes, combined with adventurous improvisation, won them a strong audience following in the alt. country scene. This EP was recorded mostly live-off-the-floor, capturing the energy and spirit that makes these guys so much fun.
"They think we're authentic because we're old" Mike Bunting
"I keep forgetting Gorham can really sing' Wes Borg – Three Dead Trolls
"These guys are great! Listen to them before midnight when they fill up on beer" Mike McDonald – Jr. Gone Wild
Joining the boys for this recording were Maria Dunn and Dawn Anderson
1. Sleep With One Eye Open
2. Money to Burn
3. Train Carrying Jimmy Rogers Home
4. Going Steady
5. I Know My Baby Loves Me
6. France Blues [mp3]