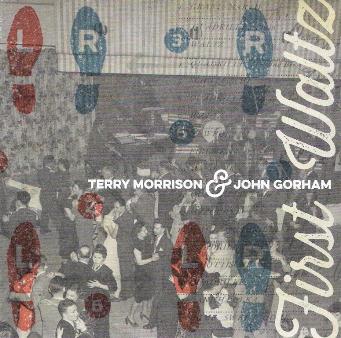 John and Terry have been playing together for many years as a duo and in different groups, and have contibuted to eachother's individual albums. 'First Waltz' is their first collaborative recording, produced by well known Canadian songwriter Stephen Fearing. He brings his own unique take on their songs crearting a vibrant and intimate album. Some of Edmonton's most accomplished musicians grace this work including; Maria Dunn, Cam Neufeld, Keith Rempel, Byron Myhre, Bob Blair and Paul Martineau.
Recorded at Riverdale Recorders in Edmonton by Scott Franchuk, the album is a combination of both Terry and John's compositions, as well as selected tunes from some of their fellow local songwriters.
"John Gorham and Terry Morrison…are perfect foils for each other, Gorham with his friendly, gravelly voice, Morrison with her rich, jazz-inflected set of pipes, and both with their timeless, poignant tunes that pay great respect to the past times in Alberta… There are no less that three waltzes on this disc, as well as a couple of well-chosen covers, including Ford Piers' Great Western, one of the great Canadian songs."
Mike Sadava – Penguin Eggs
1. How'd We End Up Here [mp3]
2. First
3. West Kettle Waltz
4. Last Train
5. 1942
6. Off to Join the World
7. Great Western
8. Not the Chosen One
9. Take Me Dancing
10. Too Bad For Me
11. Last [mp3]
Commenting is closed for this article.